DO YOU WANT OT BE PART OF OUR AFFILIATE PROGRAM?
If you are someone who demands a strong social commitment from the brands you use, along with formulations based on healthy ingredients and transparency, UMOA is for you.
Our natural cosmetics are vegan, clinically and dermatologically tested to demonstrate their effectiveness, suitable for sensitive skin, but above all, if you choose UMOA, it is because it is purposeful cosmetics.
With UMOA, you take care of yourself while caring for someone more vulnerable, a purpose that is summarized in our motto CARE TO CARE. That's why 10% of our profits go towards defending diversity in all its forms, even those forms that may not conform to society's acceptance criteria and trends.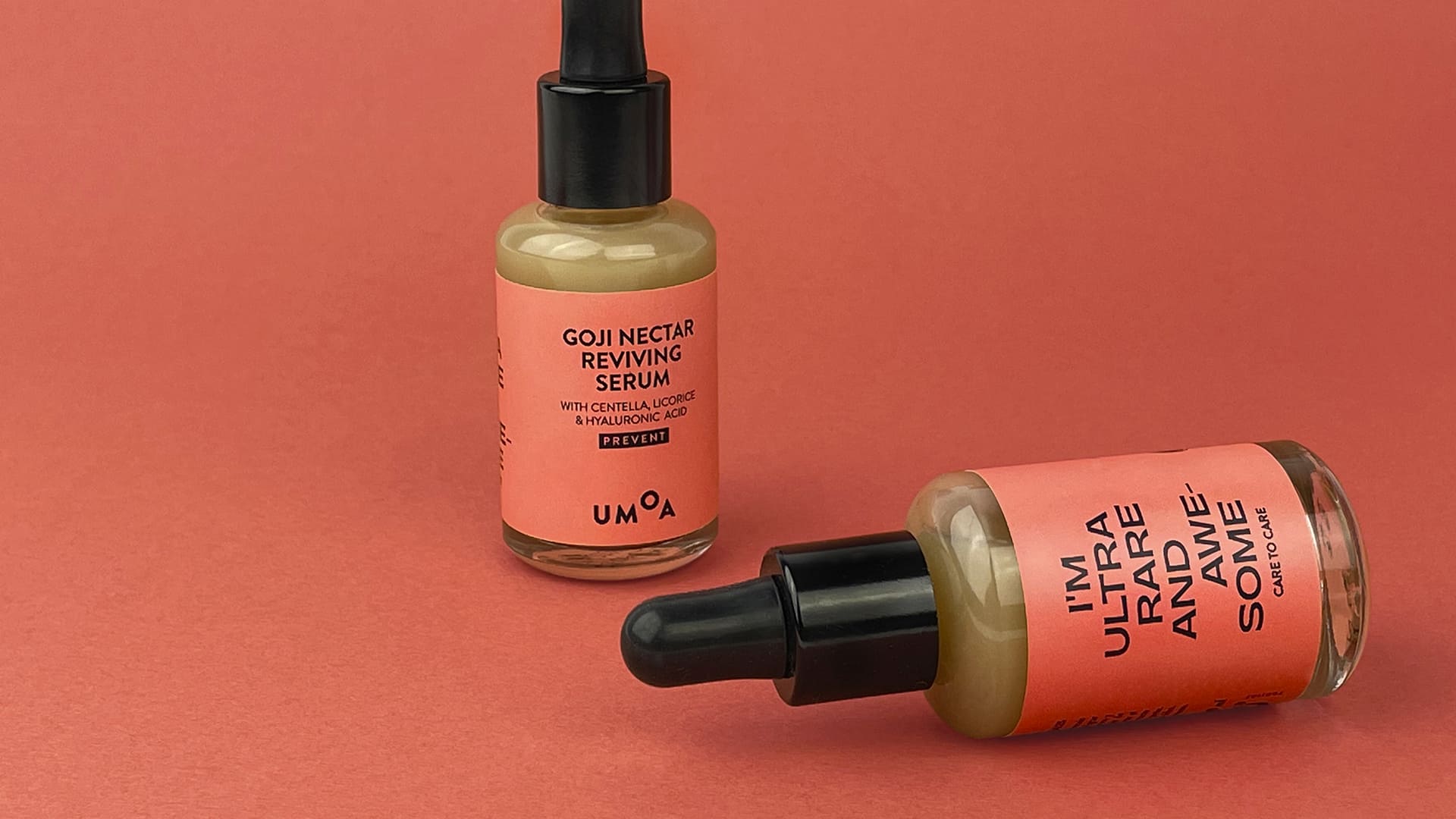 VENTAJAS PARA EL AFILIADO
Very competitive commissions of up to 10%.
Periodic promotions and offers for the affiliate channel.
Variety of creative campaign materials.
ACCEPTED PARTNER TYPES
Content portals
Bloggers and influencers
Social media
Discount coupons
Cashback
Loyalty/Collective programs.
WHAT TYPE OF COLLABORATIONS ARE WE LOOKING FOR?
We are looking for affiliates who can integrate with the image of our brand and become great allies for our communication, attracting new customers to our website, promoting our products and the social cause behind them.
We summarize some aspects that we greatly value in relation to our collaborations with affiliates:
Integration with the UMOA brand image.
Appropriate website image and design.
Audience in line with UMOA's target audience.
Accurate communication of UMOA's promotions; the conditions of offers or promotions must be real and accurately communicated to users.
Original and authentic content inspired by knowledge of our products and the UMOA brand.
Mutual respect and compliance with the conditions reflected in the General Terms section.

We are sure that compliance with these principles will be the beginning of an excellent collaboration based on a "Win-Win" situation. We will review your application to our program within 24/48 hours of receiving it. If you have any questions about the criteria for being accepted into the program or aspects related to brand communication, do not hesitate to contact us.

HOW TO JOIN
Very easy! You just have to click on the Awin link below. If you are already a member of their affiliate network, use your email address and password to apply to join UMOA's affiliate program. We will then validate your application and contact you as soon as possible if it is approved.
After that, you just need to place the link on your website and start earning money.