Being different should be an advantage in a society where each of us strives to make a mark, reaffirming our uniqueness.
However, in many parts of the world, being different can be a significant disadvantage, even becoming a threat to one's own life.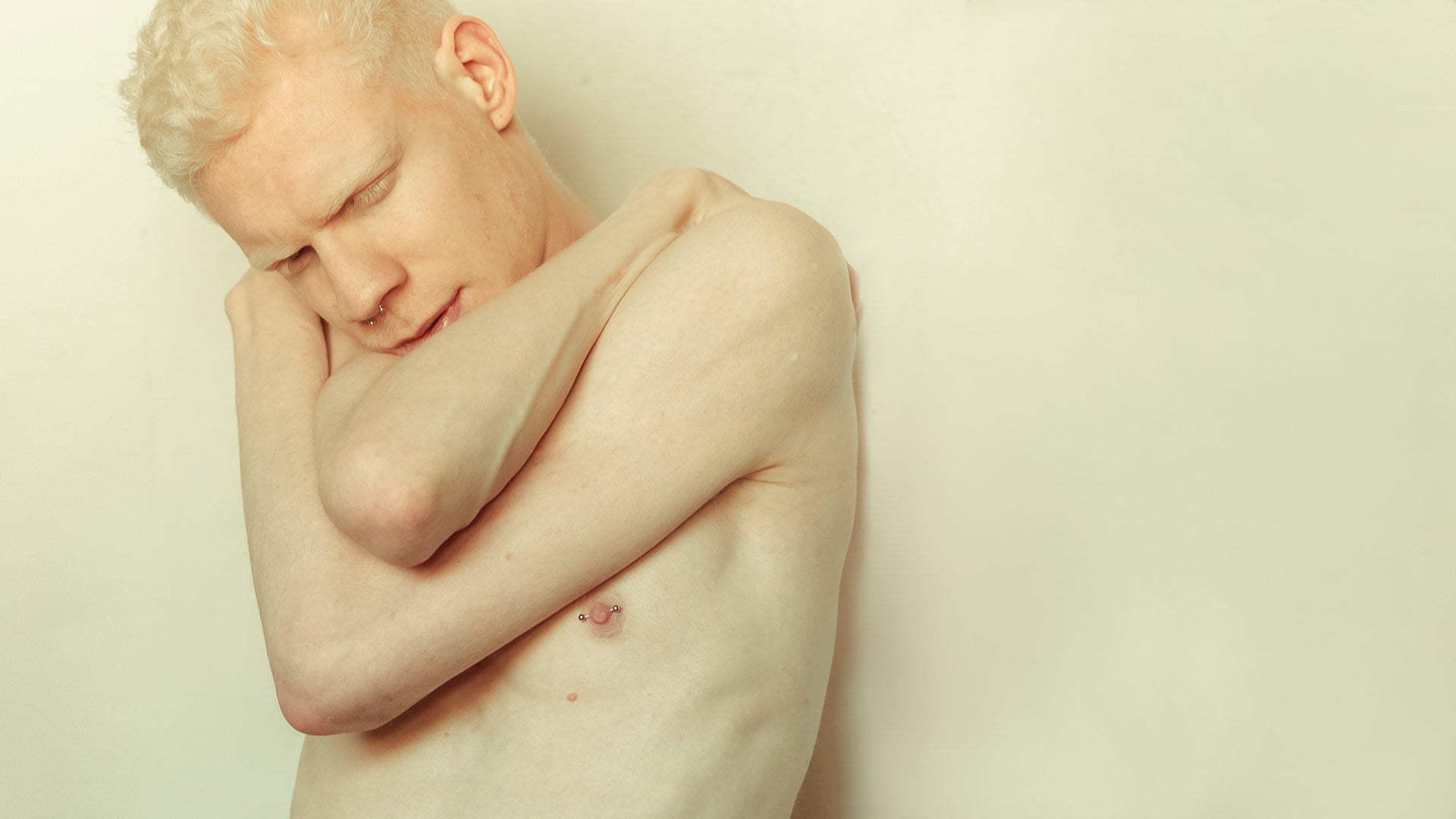 What is Albinism?
Albinism is a genetic condition caused by the malfunction of one of the twenty genes out of the 25,000 genes that make up our DNA. This causes a disruption in the production of melanin, the pigment that gives color to our hair, eyes, and skin.
IN THE LAST DECADE, THE UNITED NATIONS HAS RECEIVED REPORTS OF MORE THAN 600 ATTACKS AGAINST PEOPLE WITH ALBINISM.
In some sub-Saharan African countries, ignorance about the causes of this genetic condition has led to linking albinism with superstition and witchcraft.
There is a black market for obtaining body parts of people with albinism since certain beliefs attribute supernatural powers to them, granting fortune to those who possess them.
IN SUB-SAHARAN AFRICA, 9 OUT OF 10 PEOPLE WITH ALBINISM DIE FROM SKIN CANCER BEFORE THE AGE OF 30.
In the context of this persecution and social exclusion, people with albinism are forced to find work wherever they can, often in the fields through subsistence agriculture, outdoors and under the intense African sun.
Prolonged exposure to UV rays without proper protection makes skin cancer the most common cause of death. Adding to that, in the region, there is one dermatologist for every 4 million people, so it's not surprising that a child with albinism may risk experiencing the first symptoms of skin cancer as early as 10 years old.
Sub-Saharan Africa is the region with the highest prevalence of albinism in the world. This is mainly due to consanguinity, often associated with the exclusion caused by ignorance and superstitions. In countries like Tanzania, 1 in every 2,500 people has albinism. In Europe and North America, this figure drops to 1 in every 17,000.
BEYOND SUNCARE NGO
To combat this great injustice, Mafalda co-founded Beyond Suncare in 2017, a socio-sanitary development NGO that works to ensure that people with albinism live protected from skin cancer and all kinds of discrimination.
The NGO works with local communities in different African countries, building bridges and bringing together professionals from different fields and disciplines to ensure sustainable and scalable solutions that lead to systemic change.
In 2017, Beyond Suncare's service model was declared a Best Practice by the United Nations.